Powerful Capabilities at Your Fingertips
Veruna brings together everything you need to manage your agency effectively in one integrated, intuitive technology platform. With core capabilities ideal for common insurance activities, plus nearly limitless customization and extension via the Salesforce AppExchange, you can easily configure an ideal solution to meet your exact business needs.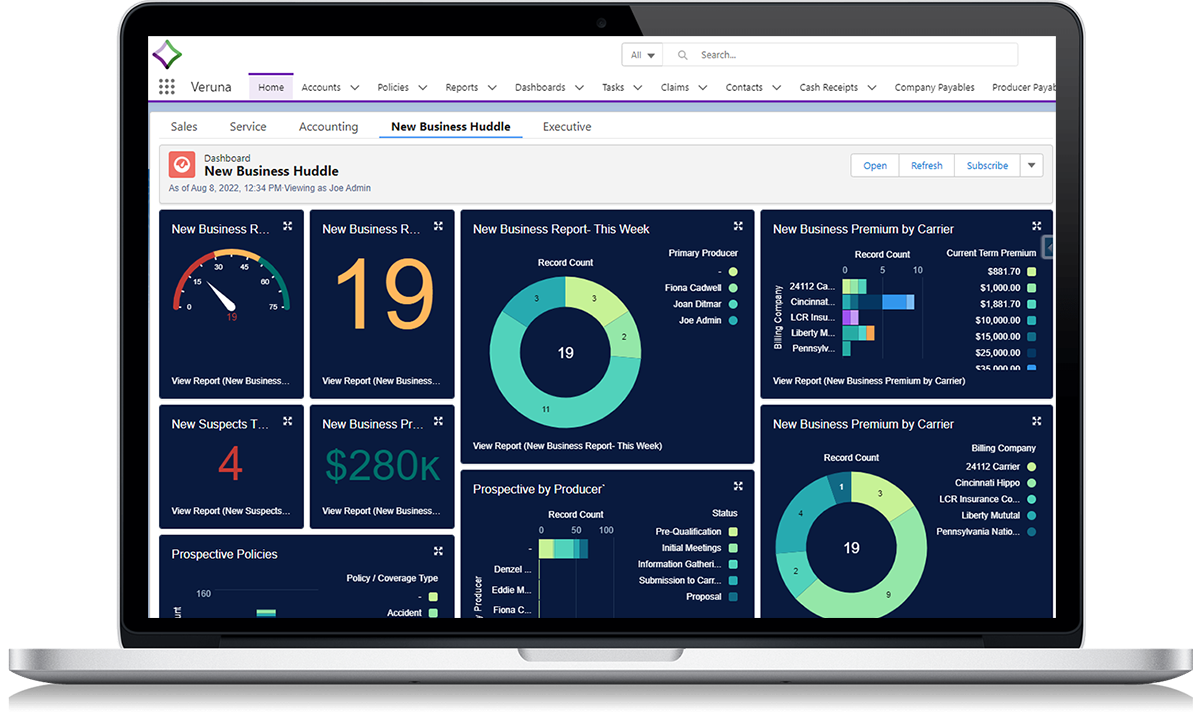 To learn more about key Veruna functionality, access the links below.