The Power of Partnership
Veruna is proud to maintain a network of industry-leading, innovative partners with deep expertise in key areas. If you want to take your technology to the next level or build something truly unique, we can connect you with the best team for the task.
Jump to: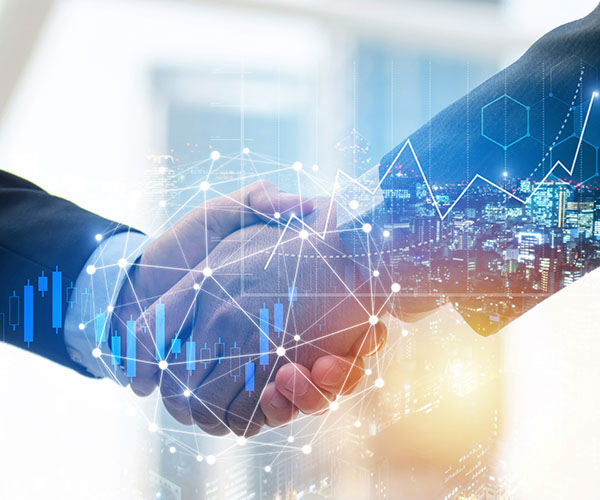 Salesforce Integration and Configuration
Sikich LLP is a leading professional services firm specializing in accounting, advisory, technology and managed services. Founded in 1982, Sikich now ranks within the country's top 30 largest Certified Public Accounting firms and is among the top one percent of all enterprise resource planning solution partners in the world. Last year, Sikich acquired NexGen Consultants, Inc., founded by two of the co-founders of Veruna, leading Salesforce consultants. Sikich knows Salesforce, Veruna and accounting - key areas of experise for successful Veruna implementations and custom configurations in Veruna to meet customer business goals and bring to life customer dreams.
Salesforce Insurance Customization and Configuration
HipTen is a Salesforce implementation partner working exclusively in the insurance industry and understands the challenges faced while focusing on digital transformations. As experts in the complete lifecycle of an insurance engagement, from quote to bind, renewals and certificate generation, HipTen translates a company's processes into Veruna and Salesforce.
Document Generation and E-signatures
S-Docs is the only document generation and e-signature solution that is natively built on the Salesforce platform. That means it's lightning fast, more secure, easier to use, and more seamlessly integrated into the system that your teams depend on everyday. Guaranteed speed & data security. Easily installed through the AppExchange. To learn more about SDocs, visit https://www.sdocs.com/.
Marketing Automation
With HubSpot Marketing Hub, all your marketing tools and data are on one easy-to-use, powerful platform. You'll save valuable time and get all the context you need to provide a personalized experience that attracts and converts the right customers at scale. To learn more about HubSpot, visit https://www.hubspot.com.
Comparative Rater (PL Rating)
With over 300 carrier connections, PL Rating enables independent insurance agencies to offer multiple competitive quotes in less time than it takes to get one from a carrier website. Now Veruna users can push data from Veruna directly into PL Rating to be even more efficient!
Client Marketing and Engagement
ClientCircle by Rocket Referrals helps strengthen client loyalty, so you can stay focused on growing your business. With ClientCircle, your clients stay longer, buy more and refer their friends. Many Veruna customers use ClientCircle to take their marketing and client engagement efforts to the next level. With seamless integration, it takes less than an hour to get your account up and running, so you can gain tons of referrals, testimonials and online reviews.
Payments and Premium Financing
Ascend is an all-in-one payments solution that makes agency bill as easy as direct bill. Provide a modern checkout experience with built-in financing options without any extra back-and-forth work, and automate all your carrier payables with Ascend's custom Veruna integration. Learn more at useascend.com.
Thank you for your interest in the Veruna User Communities Group!
We are especially excited you have decided to be part of the Veruna User Community. At Veruna, we're dedicated to being responsive and transparent with all clients.
The foundation of our product development, the Veruna User Community's feedback, will determine every next step we take. Your participation will make an impact on the system you will use every day and truly make it a product created for you, because it will be created by you.
Complete and submit the registration form and you will receive a confirmation email along with a link to register for the next virtual VPN Meeting.
For questions and comments please contact support@veruna.com.

Don't wait to realize your vision and grow your business.